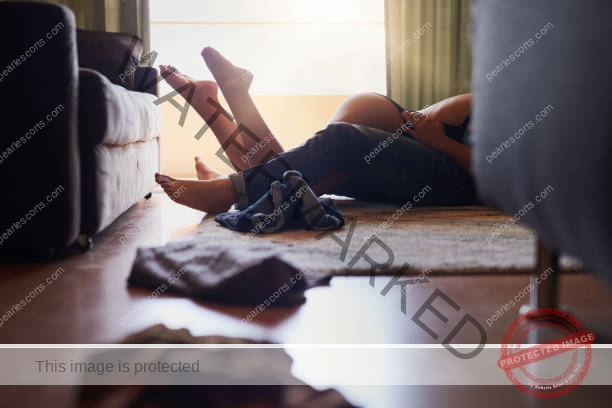 As an escort, you meet strangers from all walks of life, some horny enough to be honest & others horny & with bad intentions. Here are some safety tips for escorts. It's not fair to judge a client by how he looks or how he talks. Although, you should consider it as the first judgement. If your guts are not into it, let him niceley know that you're not available and advise him to get another escort. Maybe they'll rhyme and vybe. Here are some safety tips & practices that you should take as an escort. This tips will help you stay safe. They do not guarantee & assure you the safety that you deserve, but they're a good place to start;
Always Request for transportation fees on Outcalls : – By attending to a client, no matter how flashy, it is advisable for you to request them to either send you transportation fees, or provide a means of transport. If agreed upon, the funds may be deducted from the total pay agreed. When requesting for this, focus on asking them to book an Uber or any other means of transport rather than send you the funds. Upon sending you funds, you may get busy, making him feel conned, then report you to the admin, or give you a bad rating.
Keep Your Friends on Tab :- Don't go for out-calls or have in-calls wihout notifying some of your closest friends. Give them details of the duration you expect to spend, where you're going and contact of the person you're meeting. If you do nt return home safely or return at all over an unusual time & can't reach you via phone, let them report to relevant authorities and provide accurate details of your whereabouts.
Eat Something Before You Leave :- Most times, you'll leave in a hurry or excitement and forget to eat. It is advisable to eat before meeting a client. This will give you a reason not to eat or drink anything while with him. When meeting him, you're meeting with a stranger. They can easily slip anything into your drink, or food, without your knowledge. Avoid Eating With a Stranger/Client.
Make Sure to Agree Before Meeting :- Don't attend to any client before agreeing on the terms of engagement, type of service, payment and location. Things can easily go wrong making you disagree with the client. This may lead to losses, anger or bad review on the website. To avoid this, ask all important information before meeting & keep all records up to date.
Payments Before Service :- Don't offer escort services to clients before receiving payments in cash or mobile money. A client can easily refuse to pay you as soon as he is done with the services. If the payments are done on Mobile Money, make sure to make transfer of the amount send to avoid him making a reversal after you're gone. If the payments are made in cash, put them in your handbag and closer to your eyes.
Don't Leave Your Handbag for Any Reason :- Whether you're going outside, taking a smoke or going to the bathroom. Carry your handbag, with all your valuables with you. Clients could easily steal from you anything you have or the amount they've paid you and vanish.
Carry a Less Valuable Phone :- Want to take selfies and show off your phone to the world? Don't do that when going to a client's place or hotel. Simply carry a less valuable phone, mostly a button cell phone. Some clients with bad intentions may set you up and steal from you, including the phone. Better prevention that cure. If someone steals from you, let them take what is not valuable.
Don't Sleep Before Your Client :- If a client books you for a day, night or two, never sleep before them. You can pretend to be sleeping to give them peace of mind and let them sleep before you. Make an effort to be active throughout the night while respecting their privacy. A client could easily leave you at the night or do something you're not expecting. Always Expect Anything.
Prefer to Use Protection :- We never know the health status of anyone. Unless you're sure of it, always use protection. A client could be affected with HIV/AIDS, or other STI's and Infections tha you don't want to get in your way. Even after testing, take caution and make sure you're safe and keep your client safe from diseases. If you loose focus and find out that the client removed protection, seek medical attention, explain your situation and get PEP (Post Exposure Profilaxis) medication.
Always Take Note of Where You Are & Who you Meet :- If anything bad happens to you or someone forces you to sex (rape), you should be able to report that person and identify him. You should be able to explain your surroundings, take them to the location and identify the person even in pctures. Don't just let it go, report such cases to authority.
There are many dangers associated with escorting, you simply, should never trust anyone. Also, never show them that you don't trust them. Always be nice and feel comfortable, but with awareness and readiness to respond in a calm & intimidative way. Welcome to Pearl Ecorts and always be safe.
Consult our Terms & Conditions, Privacy Policy and Refund Policy if you're considering to list with us as an escort. Get a look at our pricing plans and consult our help center for more details